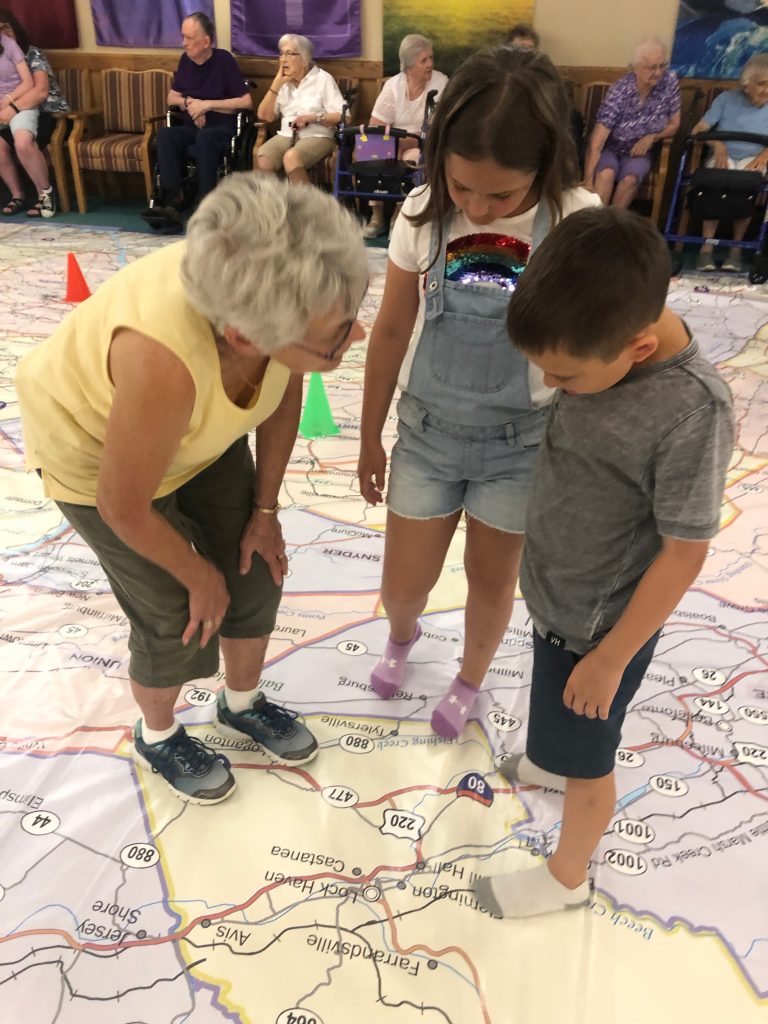 Our Life Enrichment team is committed to enhancing the lives of our residents. Whether a resident craves adventure or leisure, our activities team has the knowledge and resources to pique everyone's interest. 
Our life enrichment activities and trips are designed by and for the residents. We offer both staff-led and resident-led options to ensure abundant possibilities.
Additionally, we are proud to be a Music and Memory certified organization (https://musicandmemory.org/). We also partnered with Mount Aloysius College to provide the Opening Minds through Art (OMA) program (https://scrippsoma.org/).
We offer several activities that promote intergenerational bonding and strongly encourage families to join in the fun- these activities include Easter egg hunts, Halloween events, and a summer camp for grandparents and their grandchildren.
We also have several resident committees that residents can join to become more involved in the community, including wellness, beautification, pet, dining, and resident life committees. We want each resident to feel like they have a voice in shaping our community.